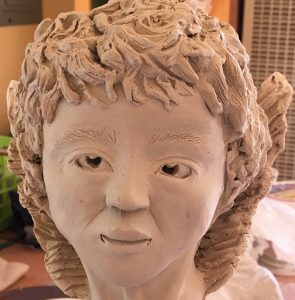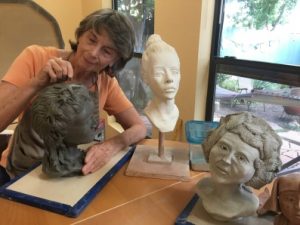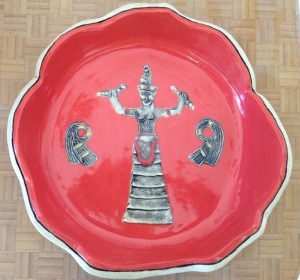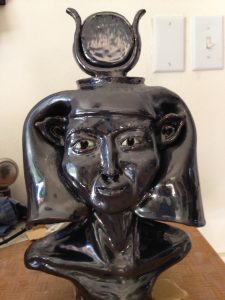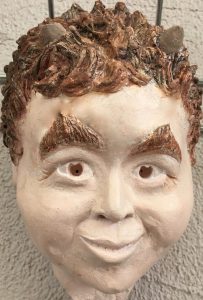 Maryam rose. discovered her love of clay late in life, after the demands of career and raising children had passed. "I feel very blessed to have found this medium for creative expression that brings so much joy into my life. For me, it is a way of co-creating with Spirit. I encourage others to experiment and find the medium that enlivens them, no matter what their age, 8 or 80.
My hope for these creations that merge my love of nature, stories and the Divine, is to inspire, heal and bring joy to others."
For more about Maryam rose. art, click on these articles:  Late Bloomers or  Tree trunk sprouts prayerful inspiration .